Primo
Pasta Packaging &
Brand Development | 2013
Inspired by Italy
Primo is the first course in a traditional Italian meal and is often a pasta dish. This Italian inspired company takes the guesswork out of measuring serving sizes by dividing each pasta package into six pre-measured servings. The sides of each hexagonal package feature perforated panels for easy product access, and a warm, appetite-inducing color palette assists with product differentiation.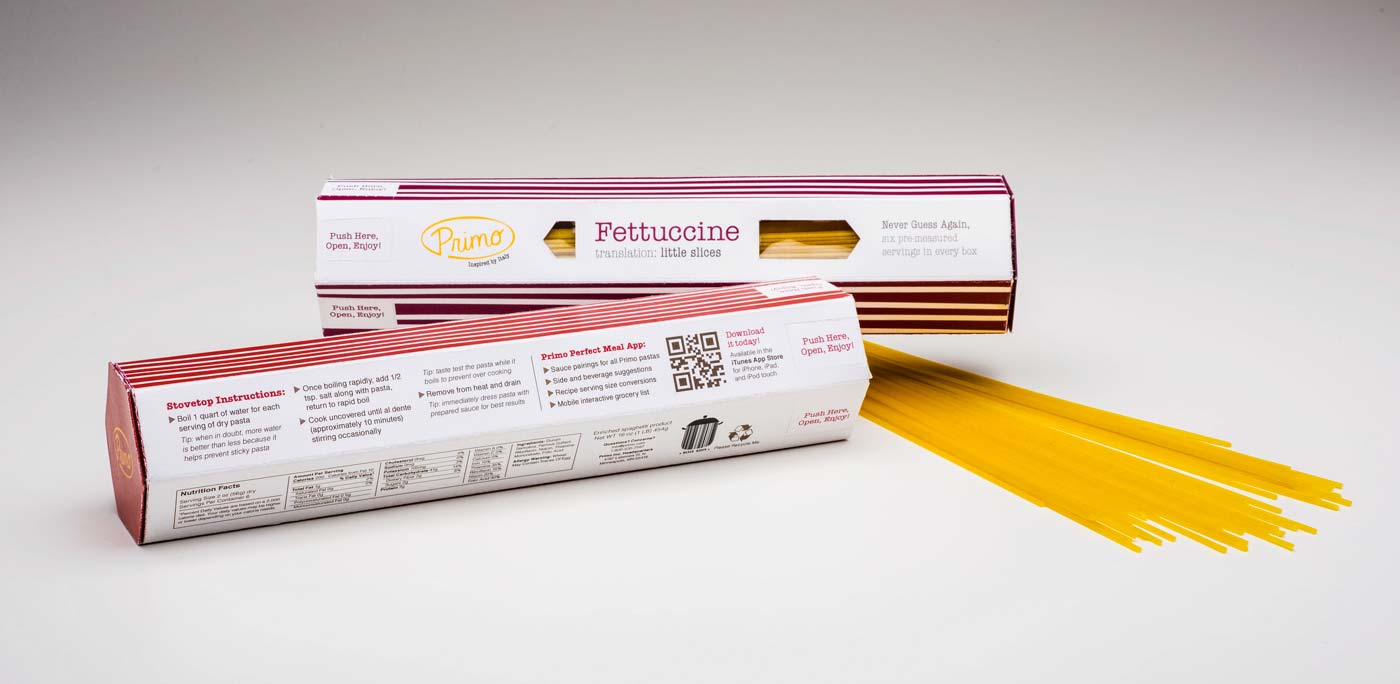 Design
The organic nature of the encompassing oval and typeface mimic cooked pasta.
Color
A yellow hue was selected because it captures attention and psychologically evokes happiness, optimism, and creativity. Gold has also long represented quality and trust. A warm light brown serves as a supporting hue.